Despite missing out on several important targets during the summer transfer window, Chelsea spent over £250 million on acquisitions as new co-owner Todd Boehly gave a positive indication of his desire to rebuild the club. And going forward, Boehly plans to reinvest extensively to support new manager Graham Potter, who took over for Thomas Tuchellast month.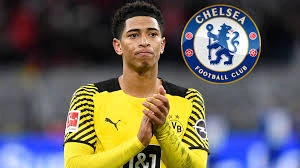 The Blues are preparing to sign Jude Bellingham to prevent future overpayments for players. Graham Potter, who is in charge of a fascinating endeavor at Stamford Bridge, is looking to bolster his midfield for the upcoming season because both N'Golo Kante and Jorginho are well into their 30s and will be free agents.
Therefore, one of Europe's most promising young players, Jude Bellingham, would be a perfect addition to Potter's squad. Already a mainstay in England's starting lineup at age 19, the dynamic midfielder possesses a wide array of passing talents and the ability to set the tempo for games with his leadership.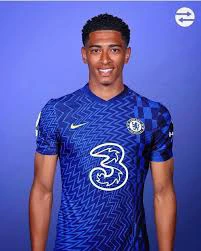 Bellingham, who has 17 senior international caps to his name, joined Dortmund from Birmingham City two years ago and has since played in 101 matches across all competitions, assisting on 32 goals in the process. From a central midfielder's perspective, these are quite respectable figures, demonstrating his ability to both create and score goals. Chelsea will benefit from his creativity if they sign him.
Replacing Kante or Jorginho with the Englishman would give Chelsea a new dimension in the center of the field. If necessary, Boehly and Chelsea need to make a statement by spending £150 million on Jude Bellingham next summer, as he is one of Europe's most sought-after players. Excellent addition to Potter's squad, should they manage to steal him away from Dortmund.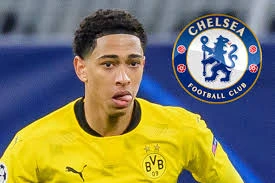 Recently the Blues have spent a lot of money trying to catch up to teams like Manchester City and Liverpool, but their efforts have yielded mixed results at best. Given the distance Potter must cover for his team to challenge Manchester City for the Premier League title, shelling out an eye-watering £150m for a central midfielder doesn't seem quite as ludicrous.
Photo Credit Google