Darwin Nunez and Gabriel Jesus are leading the Offense of Liverpool and Arsenal respectively in the Premier League this season. While Darwin Nunezhas been absent for some league games for Liverpool this season, Gabriel Jesus has started in every League game that Arsenal has played this season.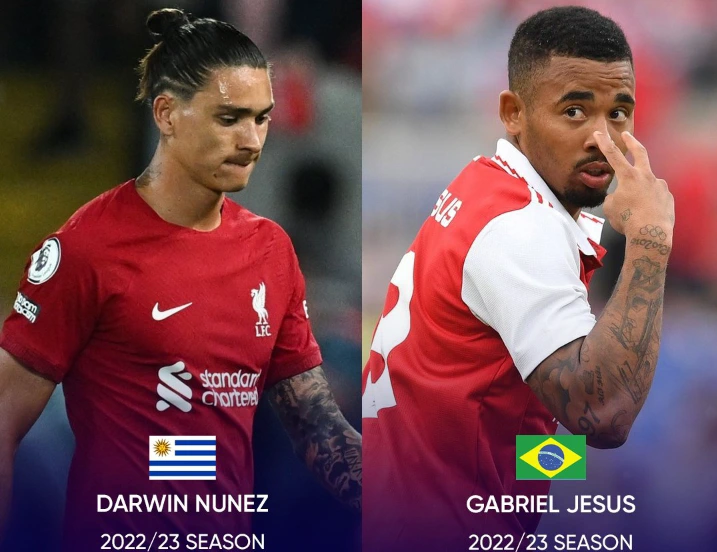 Gabriel Jesus has scored just 5 goals for Arsenal this season despite the fact that he has played for 828 minutes while Darwin Nunez has been able to score 4 goals despite playing just a little bit over 400 minutes for Liverpool this season.
It is why some football enthusiasts believed that Gabriel Jesus isn't better than Darwin Nunez, and they aren't totally wrong. I mean, Gabriel Jesus has played about two times the number of playing minutes that Darwin Nunez has gotten this season but he's just leading the Uruguayan Forward with 1 goal.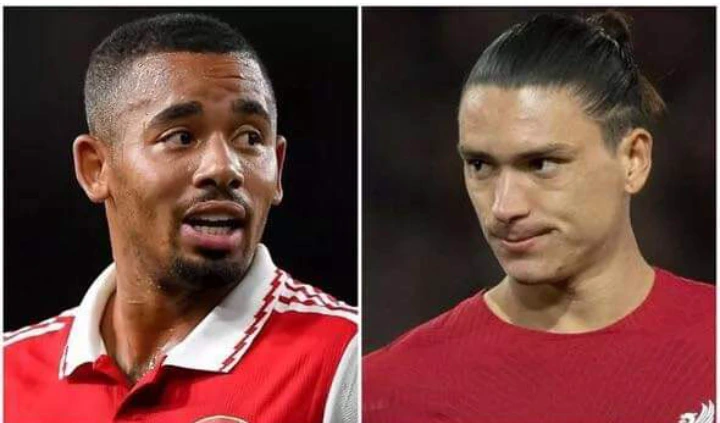 The only difference between Gabriel Jesus that has played over 800 minutes this season and Darwin Nunez that has played over 400 minutes, in terms of goals, is just a goal as Gabriel Jesus has 5 goals across all competitions while Darwin Nunez has 4 across all competitions.
However, it's quite wrong to even start to compare Gabriel Jesus with Darwin Nunez, not to talk of saying he's not any better than the Liverpool Forward.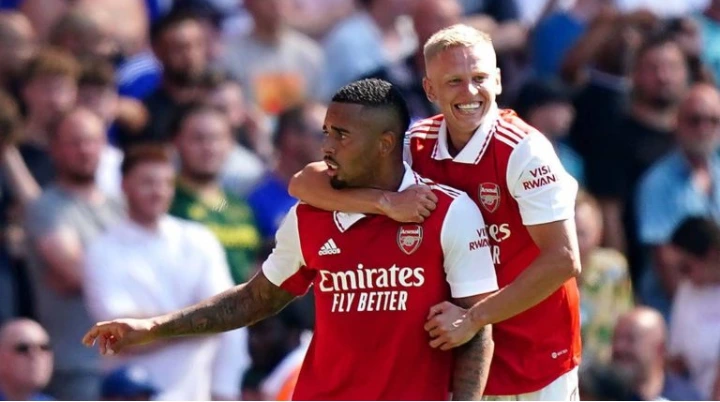 Gabriel Jesus is a Striker but he's not just static Striker that sits in the box and wait for the ball. He offer more plays on and off the ball, his moves, link-up plays and run-in are fantastic.
It's clear with the number of assists that he has gotten this season. The Former Manchester City Forward has 5 Assists across all competitions this season.