Following Emerson Royal's charge on Gabriel Martinelli that resulted in an Anthony Taylor red card, Arsenal had a 3-1 advantage over Tottenham.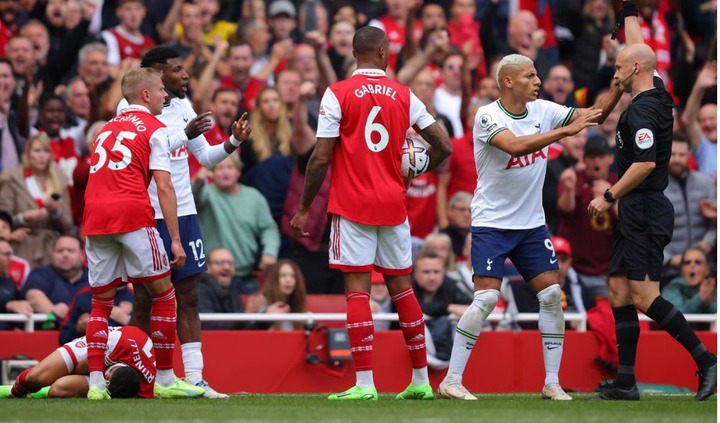 Shortly after Emerson fouled, there was a brief pause in action when Martinelli was hurt by his fellow Brazilian. But when the challenge resulted in a red card, the intermission in play was over.
Even after some Tottenham players objected, referee expert Peter Walton explained on BT Sport why the full-back was sent out.
I don't believe Tottenham or Emerson Royal will have any issues with this tackle, according to Walton. The crucial point is that the challenge was taken completely out of context and actually sent down the side of the shin with force.
"Use of force is a dismissal offense. Anthony Taylor took his time because I don't think he realized what was happening in front of him; after looking at it, he realized it was a red card offense. It was serious foul play.
A BT Sport broadcaster named Jermaine Jenas anticipated Emerson's dismissal in response to Walton's remarks.
When the lineups were announced at the beginning of the game, he said: "That was my concern. What do I see? If I'm being honest, the sight of Martinelli competing against Emerson Royal made me afraid.
"I knew Martinelli would beat [Emerson Royal]; all I can think of is pent-up resentment from Emerson Royal; there's no other explanation unless in your mind he's been taking the mick out of him all game," said Emerson Royal.