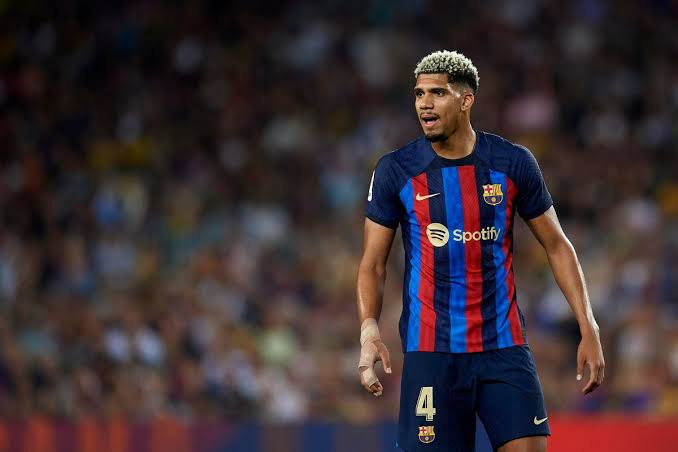 There has been much talk about the defender's recovery options following Ronald Araujo's injury setback last week.
It has been argued that he will have to undergo surgery but that would pretty much dashed his hopes of participating in November's FIFA World Cup. On the other hand, conservative treatment could lead to complications in the future, as shown in the case of Ansu Fati.
Araujo is expected to make a decision on the matter shortly after consulting doctors from Barcelona. Meanwhile, SPORT reports that the Uruguay national team is putting pressure on the 23-year-old defender not to opt for surgery.
Diego Alonso's side are already at risk of going into the World Cup without the services of veteran defender Diego Godin, who has been out injured for over a month. And with Araujo's recent setback, things would get complicated for La Celeste.
Therefore, they don't want the Barcelona defender to go under the knife as it would potentially rule him out of the World Cup entirely, putting Uruguay's chances in the competition in question.
As for Barca, they want Araujo to make a 100% recovery and avoid any chances of a relapse that could come with opting for conservative treatment.
The defender is all but ruled out for the next 6-7 weeks and the Catalans want him to be fully fit and ready for the second half of the season, undergoing surgery and then recovering over the next few months.
Araujo has a difficult decision to make which he looks set to confirm in the next few hours.
What are your thoughts about this? Kindly share your views in the comments section below.