European football governing body UEFA has shortlisted Chelsea football club duo Kai Havertzand Mason Mount's stunning strikes for Englandnational team and Germany national team among Nations League's four best goals in the Matchday 6 of the competition.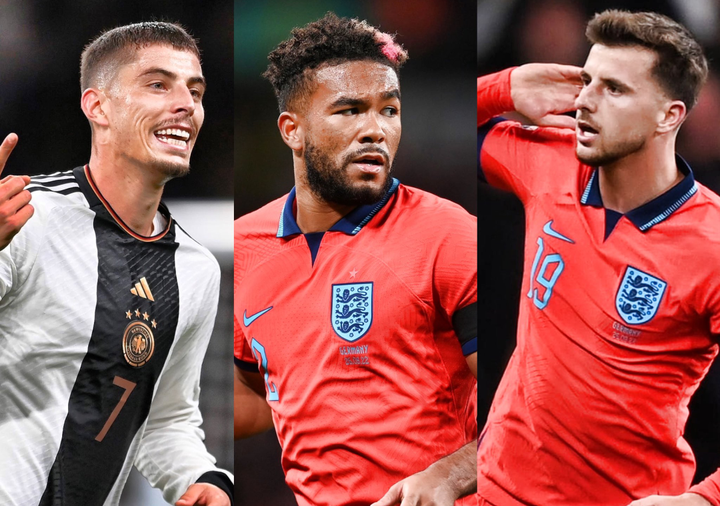 Chelsea football club stars Mason Mount and Kai Havertz were in action for the Three Lions of England and Germany national team on Monday night in the UEFA Nations League, and the duo were able to score beautiful goals for their respective countries.
Kai Havertz started in Germany's attack alongside Timo Werner and he was able to score two classic goals in the game.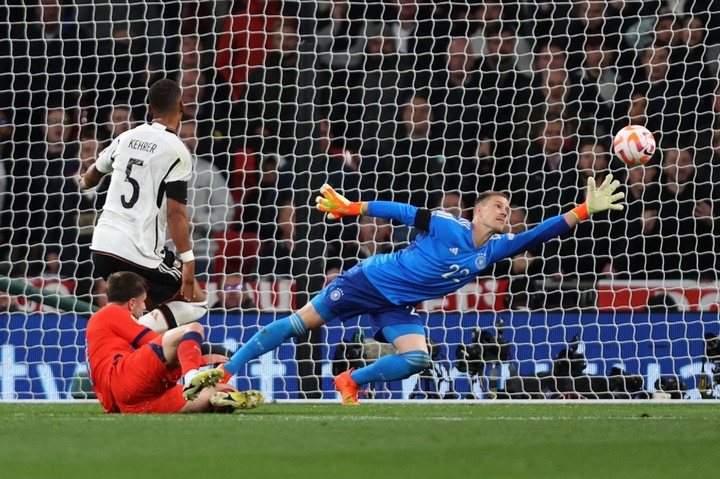 Mason Mount started the game from the bench and he also scored a beautiful goal after being introduced to the pitch in the second half of the game.
Kai Havertz scored his first goal against England in the 67th minute after receiving an assist from Timo Werner before he scored his second goal in the 87th minute via an assist from Serge Gnabry.
Mason Mount scored his only goal of the game in the 75th minute after receiving an assist from Arsenal star Bukayo Saka.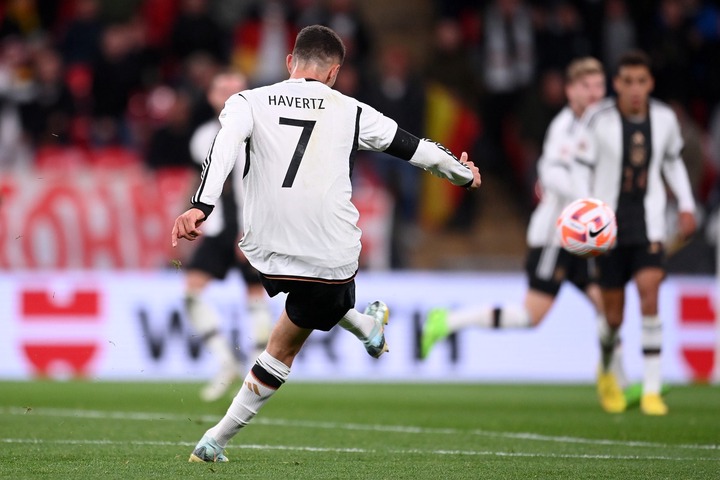 UEFA has now shortlisted the duo's beautiful goals for Nations League goals of the Matchday 6.
Mason Mount's goal against Germany national team
Kai Havertz's goal against England national team
Adam Zrelak's goal against Slovakia national team
Benjamin Sesko's goal against Sweden national team.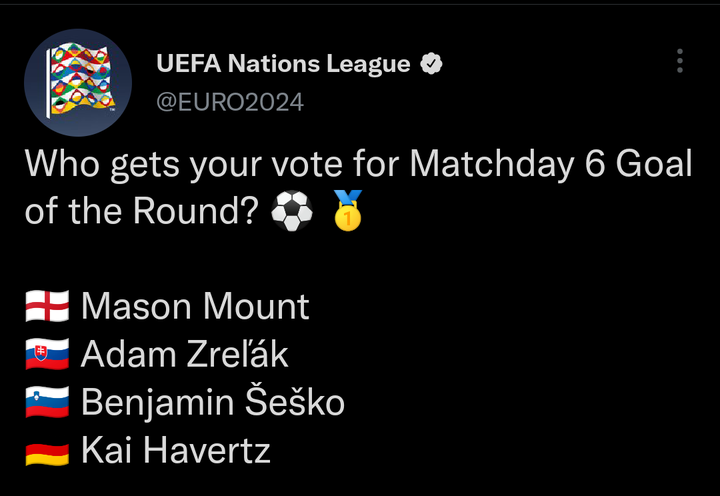 Photo credit: Twitter.