Germany has one of the most valuable squads in UEFA Nations League (UNL) A. A close check on the players in the German team shows that not less than seven of them have African roots. Who are these stars.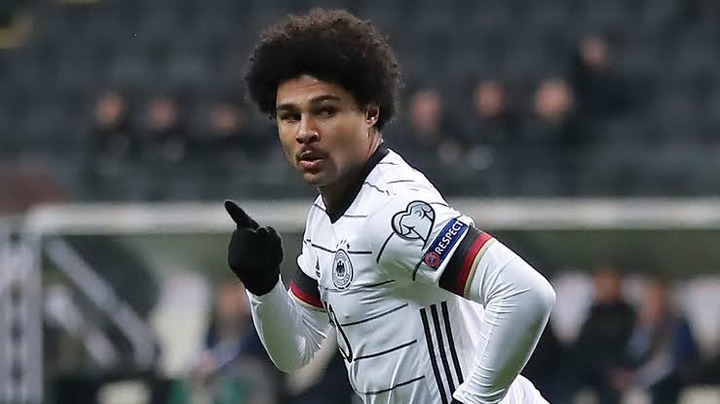 The player on top of this list is Serge David Gnabry. This winger was born in Stuttgart to a migrant from Ivory Coast, Jean-Hermann Gnabry. The forward had stints at the age a grade squads of Germany. These culminated in a golden boot at the 2016 Olympics. The former Arsenal player made his debut for Germany during a 2018 World Cup qualification match against San Marino. Gnabry scored a hat trick with his right foot as he helped the Germans to an 8-0 win. The 27-year-old player has made two assists in four matches in the ongoing UNL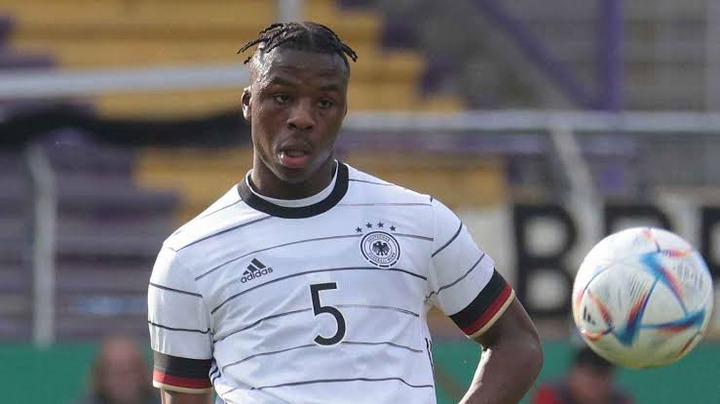 Armel Bella-Kotchap is another one. This father was born in France to Cyrille Florent Bella, a former Indomitable Lions of Cameroon striker. Armel joined Rot Weiss Ahlen as a youth. The Southampton centre-back has played for the U-20 and U-21 squads of Germany. He is a member of the country's squad in the ongoing Nations League. However, he has not been involved in match day action.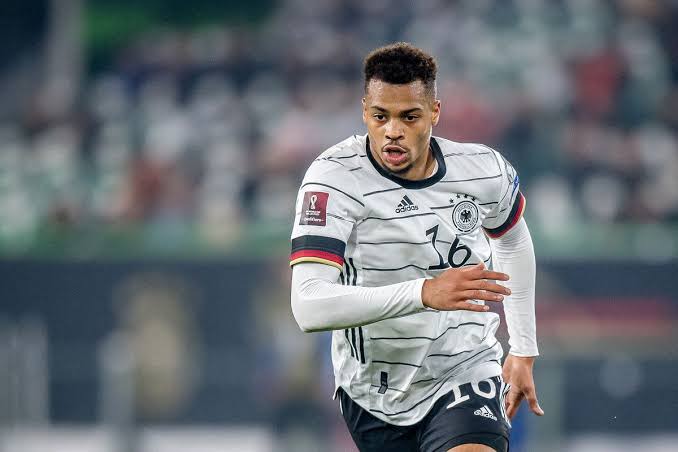 The next player in this category is Lukas Okechukwu Nmecha who has Nigerian father and a German mother. Though he was born in Germany, this 23-year-old footballer played in Manchester City, England as a youth. Due to the fact that he grew up in England he had the eligibility to play for England. Thus, he played for the English U-16, U-17, U-18, U-19 and U-20 teams. However, he represented Germany at the U-21 level. He made his debut for the German senior team On November 11, 2021 when he appeared as a second half substitute in the 2022 World Cup qualifying match against Liechtenstein. Has played in three games in the course of the ongoing UNL.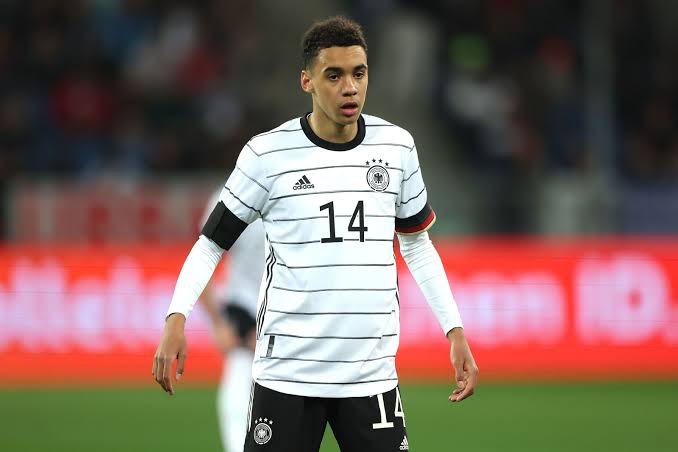 Jamal Musiala is the next among these stars. The father, Daniel Richard, of this midfielder is a British-Nigerian. The 19-year-old Bayern Munich star was brought to England at a young age. This enabled him to have stints at Southampton and Chelsea before returning to Germany. He played for English junior teams before switching nationality to Germany in 2021. The 2021 FIFA Club World Cup winner has played in all the five available matches of the current Nations League
Other players like Antonio Rüdiger, Jan Thilo Kehrerj and Benjamin Henrichs also have African roots. The trio's mothers are from Sierra Leone, Burundi and Ghana respectively.