Arsenal's team is progressing, and Mikel Arteta's revolution is working. The Gunners played their last match before the World Cup break against Wolves on Saturday night and came out with a flawless 2-0 victory. The result put them five points clear at the top of the Premier League table.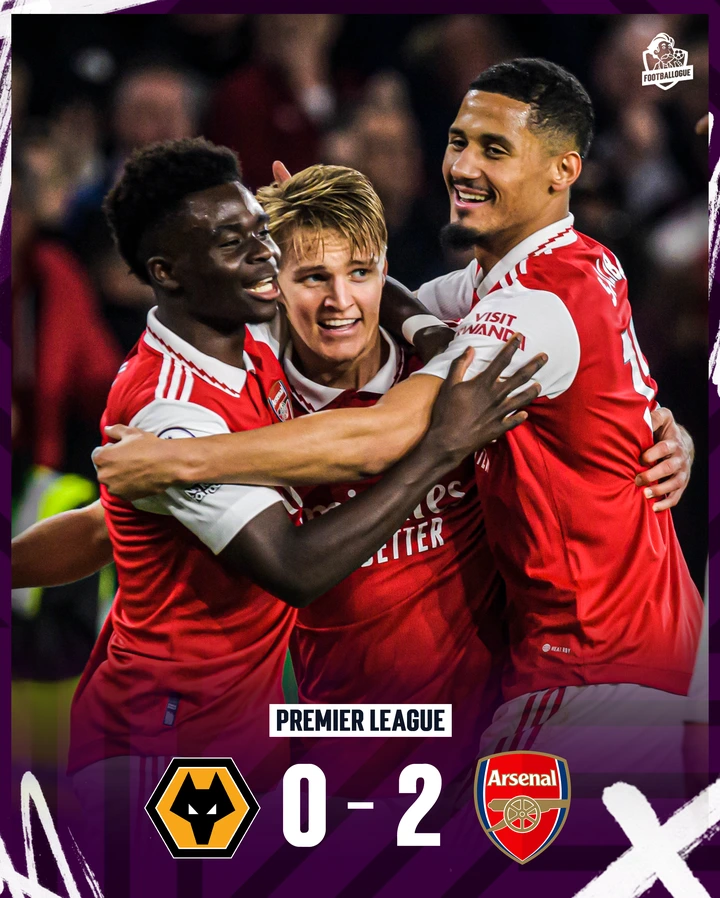 • 2020/21: 15th place, 17 points behind 1st.
• 2021/22: 5th place, 10 points behind 1st.
• 2022/23: 1st place, five points ahead at the top of the table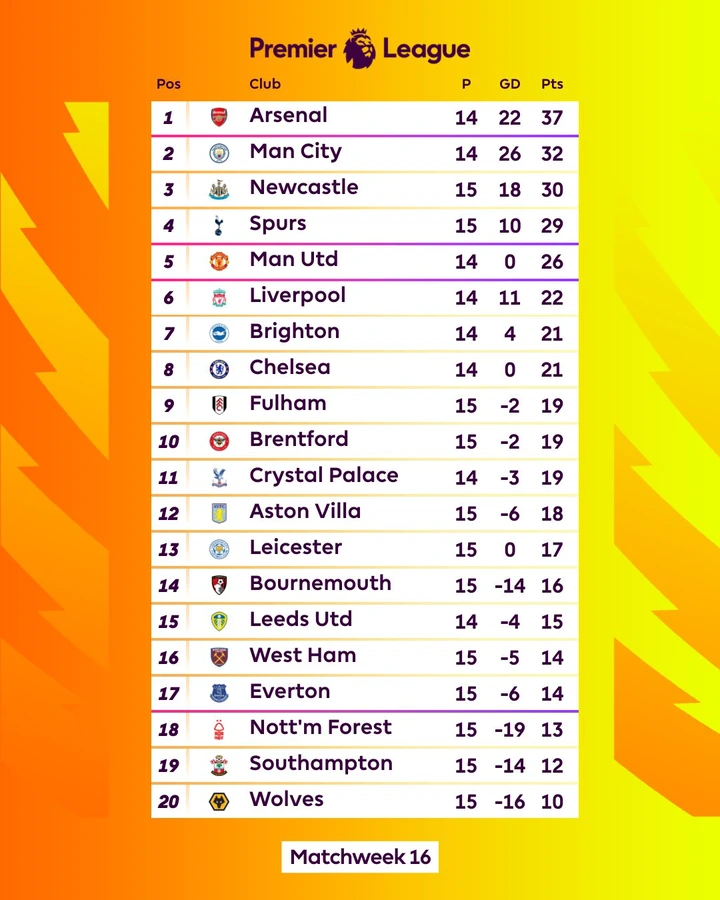 Before Arsenal can win the Premier League for a record-tying fourth time, 24 more games must be won.
Man City, who are currently in second place, have won the championship four out of the previous five seasons, including the last two. They are seasoned champions. Erling Haaland, who has led the Premier League goal scorers' chart with an amazing 18 goals in 13 matches, is one of their best forwards in the world.
Can Mikel Arteta's club capitalize on a strong start to produce their first championship season since 2003/2004?