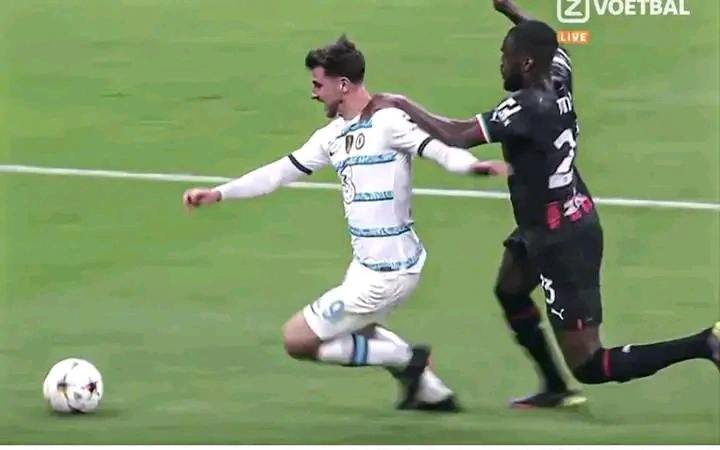 Last night at the San Siro Stadium in Italy, Fikayo Tomori was shown a red card in the first half in the most controversial way ever, and the referee's decision seemed wrong if you ask me.
I think that Mason Mount should have been the victim of a red card instead of his former teammate, as I think that he may have dived in the incident. Below are the reasons why I think Mount Dived and should be shown a red card.
1. His Body Position: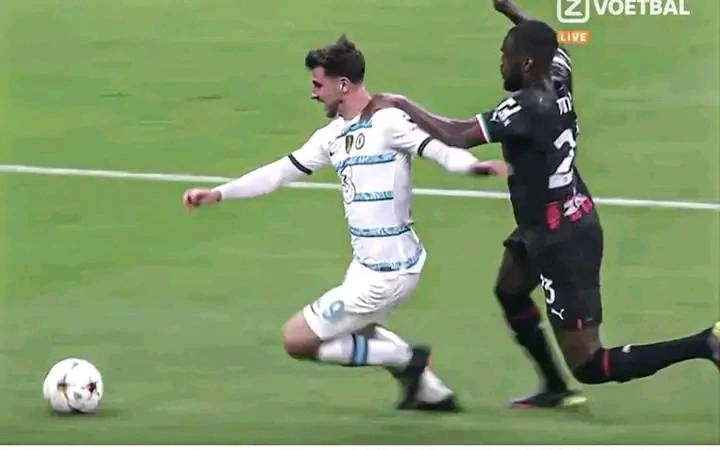 If you look at Mason Mount's body position from the incident, you would see that he was somehow already off balance and the position of his body before hitting the ground might have proven that he dived instead.
I think that Mason Mount Dived when he felt a little contact from Fikayo Tomori, and he must have done that to commit his former teammate and hand the advantage to his team.
2. His look / response after the whistle:
Seconds after the incident, referee Daniel Siebert blowed the whistle and showed Tomori a red card and in the process also gave Chelsea a penalty.
However, if you look at Mason Mount's facial expression / look after the whistle,he dosen't look like someone who was just seriously fouled but instead he was looking relived and a bit excited which must have meant that he has deceived the Official.
I think that Mason Mount Dived in that scenario and that must have been the reason why Tomori was so furious leaving the pitch. I think that Mason Mount should have been the one receiving a red card instead.
What are your thoughts on this? You can freely drop your own opinion in the comment section below.