English Premier League side, Arsenal have booked a spot in the next stage of the ongoing UEFA Europa League campaign following their hard-earned 1-0 win over PSV Eindhoven on Thursday evening at the Emirates Stadium in London.
A second-half goal from Granit Xhaka sealed the much-needed victory for the Mikel Arteta side to advance to the next phase of the 2022-23 UEFA Europa League style on Thursday in the rescheduled fixture.
The Gunners dominated the game but failed to convert several of the chances until when Granite Xhaka broke the deadlock in 70th minute when Thomas Partey, Bukayo Saka, and Martin Odegaard exchanged passes on the right flank before finding Granit Xhaka on the edge of the box who find the back of the net to register his first goal of the competition.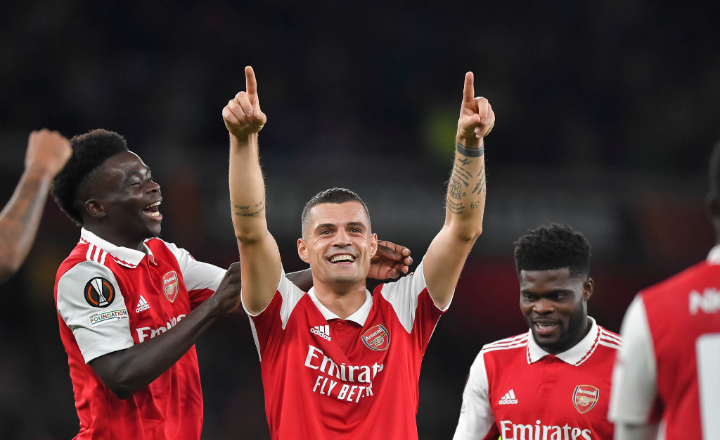 Latest Group A Table:
With the 1-0 win over PSV Eindhoven on Thursday at the Emirates Stadium, the Gunners currently occupy the top spot in the latest Group A Standings with 12 points, 5 points above the second-place PSV who have 7 points.