Barcelona arrived at the Santiago Bernabéu knowing that they had a chance of getting something positive against Real Madrid, although they ended up losing 3-1.
It is true that they are coming off the back of a draw against Inter Milan in the Champions League, which in my opinion affected the mentality of the team overall . Barca were at the Top of the table before the El Clasico and it's partly thanks to Robert Lewandowski.
But this was not be the first Clasico that the Pole has play in, at least not in Spain. In Germany, where Robert Lewandowski has spent most of his career, he also has his version of this match. Der Klassiker, as the Germans call it, is the match between Bayern Munich and Borussia Dortmund. Curiously enough, he has played in both sides.
Lewandowski's statistics in derbies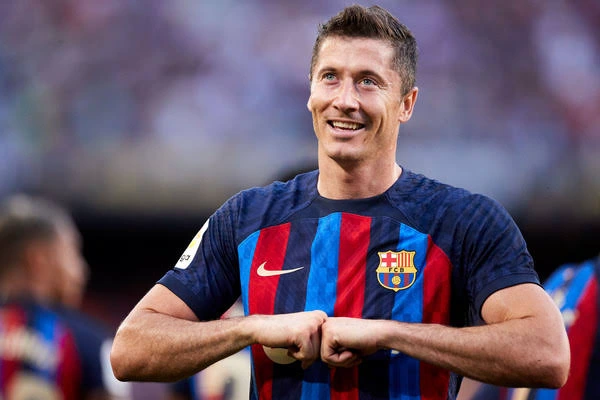 With Bayern Munich he played a total of 26 games against the yellow team, in which he scored 27 goals, more than one per game. These are spectacular numbers, which he added three assists to his tally.
He scored a few less when he played this game for Borussia Dortmund: five goals in 14 games. In total, 32 goals in 40 classics in Germany for the Polish striker.
Of all the games he played for Bayern Munich against Dortmund, he won 19 and drew one (six defeats). With the Yellows, he won seven times, with two draws and five defeats. In other words, his record is positive in all cases.
This was his first official Real Madrid – Barcelonaclash, but the Whites already know what it is like to face the striker. They have had to face him eight times and have seen him pierce their nets six times. But, Lewandowski failed to get a goal at the Bernabeu, he did however get an assist in the end.