Gabriel Jesus has been in fine form for Arsenal since he was signed for a fee in the region of £45m by Manchester City in the 2022 summer transfer window. He has easily slotted into the Arsenal squad and has formed part of an exciting attacking setup. In fact, the Brazilian striker has added five goals and three assists in his first eight Premier League appearances for Arsenal and has helped Arsenal rise to the top of the league table. However, Gabriel's form could somehow along the way become more of a curse to Arsenal rather than a blessing. How?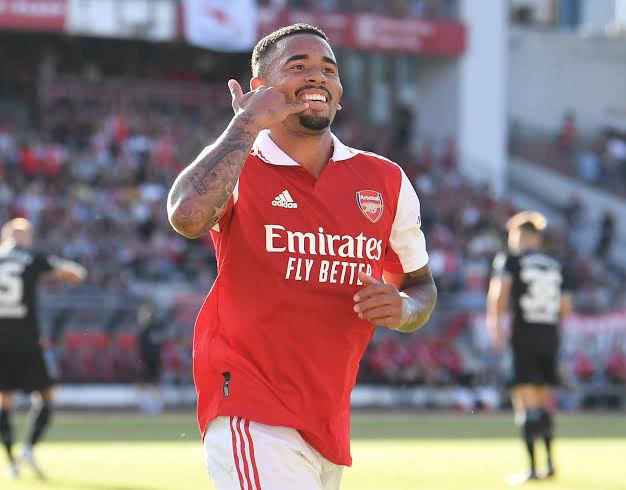 Photo Credit: iNews.
As it stands, Gabriel is a very crucial player for Arsenal, and the way I see it, Mikel Arteta is somehow building Arsenal's attack around the Brazilian. That also explains why Gabriel Jesus has started practically all of Arsenal's English Premier League games this season. And in over 50% of the matches he has featured, he has had to be on the field for the entire 90-minute duration. Truth be told, Arsenal have struggled to score in all the games that Gabriel Jesus has been subbed off. Gabriel is a very crucial and important player for Arsenal in the title chase.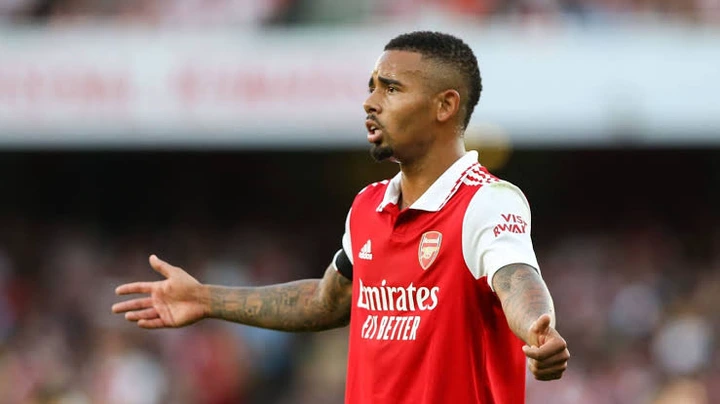 Photo Credit: teamTalk
That's, in my opinion, a problem because Gabriel has shown that he can become a liability for Arsenal as the season progresses. The Brazilian striker is prone to making unnecessary tackles, tackles that necessitate caution. In fact, stats from the Premier League show that the forward is the most indisciplined player in the English Premier League. His 17 fouls committed in the league speak volumes. And with his form, he is surely going to play more and more. More game time means more booking, and more booking could mean more absences from the team.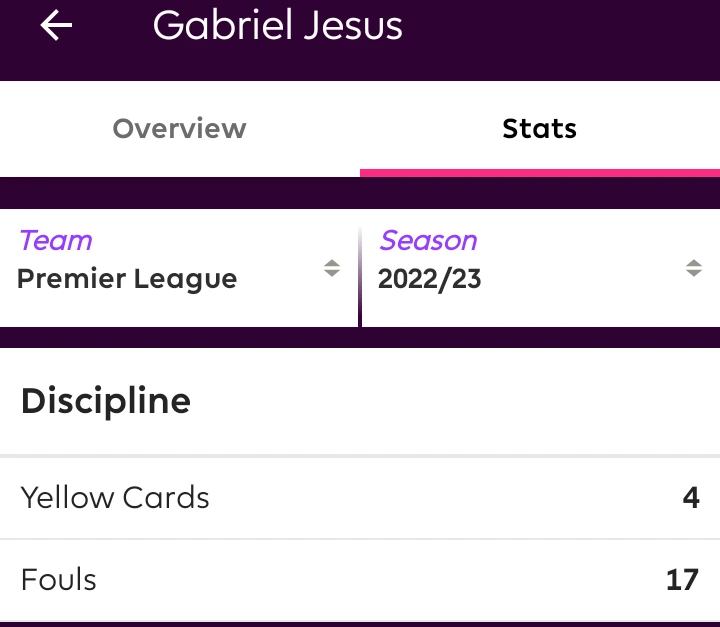 Photo Credit: Premier League
On Saturday, in the North London derby against Tottenham, Gabriel played with the risk of being handed a marching order. It was very risky, but it seemed like Arteta had fewer choices, so he had to play the forward that way. Had he been booked, it could have affected the outcome of the match, as Arsenal would have had to play with a man down.
I fear that Gabriel's aggression makes him an easy target for both the opposing players and the referee. And when the league becomes tougher, he may end up committing fouls that will attract bookings that could result in a series of marching orders. When that happens, Arsenal will be forced to play with one man down on several occasions, and this could become a setback since Arsenal rely heavily on Gabriel to spearhead the attack.