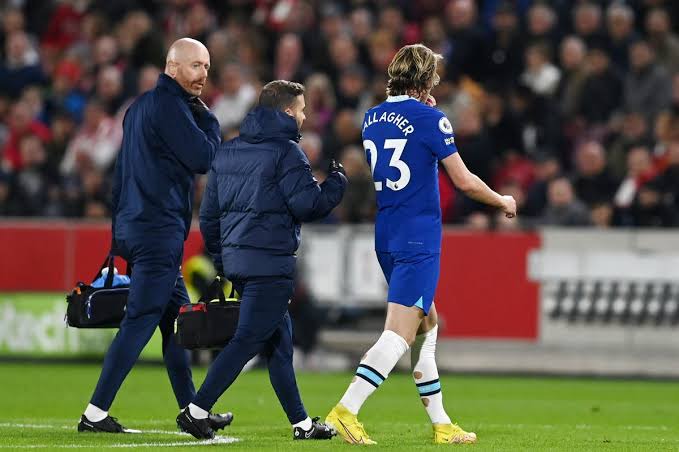 Graham Potter has revealed Conor Gallagher was on the verge of being sick during Chelsea's 0-0 draw against Brentford at the Gtech Community Stadium on Wednesday evening.
In the fifteenth minute, the 22-year-old was taken out by injury and Mateo Kovacic took his place.
Gallagher's injury, if confirmed, would have contributed to Chelsea's injury woes, especially in the midfield.
An update on Gallagher's condition awaited as Chelsea maintained their unbeaten record (seven games) and kept a sixth straight clean sheet.
At full-time, Potter addressed the situation and disclosed that the reason he was removed from the game was due to sickness, not a knock he was carrying.
Conor felt terrible like he was about to get vomit, the Chelsea head coach said in response to Gallagher via Liam Twomey.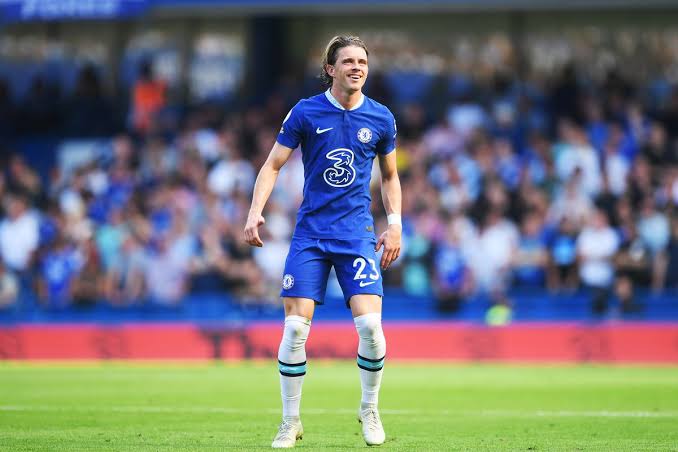 "You could certainly tell he wasn't quite himself in the first 15 minutes.
"Hopefully it will just last for 24 hours."
Chelsea will be hoping that Gallagher can play against Manchester United on Saturday at home in the Premier League.
Who, however, defeated Tottenham Hotspur 2-0 on Wednesday at Old Trafford.
The Blues will face Erik ten Hag's team at Stamford Bridge on Saturday and hold a one-point lead over them.
Potter is already shifting his attention to the weekend despite only earning a point against the Bees.
We are always disappointed when we lose, he said in an interview with Amazon Prime. Fair is one point. They had opportunities, and we made a final push.
"A very challenging game. We kept pushing, which was difficult given our schedule. I'm proud of the boys because they gave it everything.
"It gives you a chance to pick up points. We wanted to be a bit better in the first half but credit to the opponent. We stood up to it quite well, you have to survive your moments. Hard earned a point.
"There is no rest, you have to keep moving. Four points (from the last two away games) which are not too bad.
"We wanted to win but we have to credit our opponent, take the point and go again.