The English Premier League will be back in action today for match week 10. Arsenal are currently top of the league with 21 points after eight games played.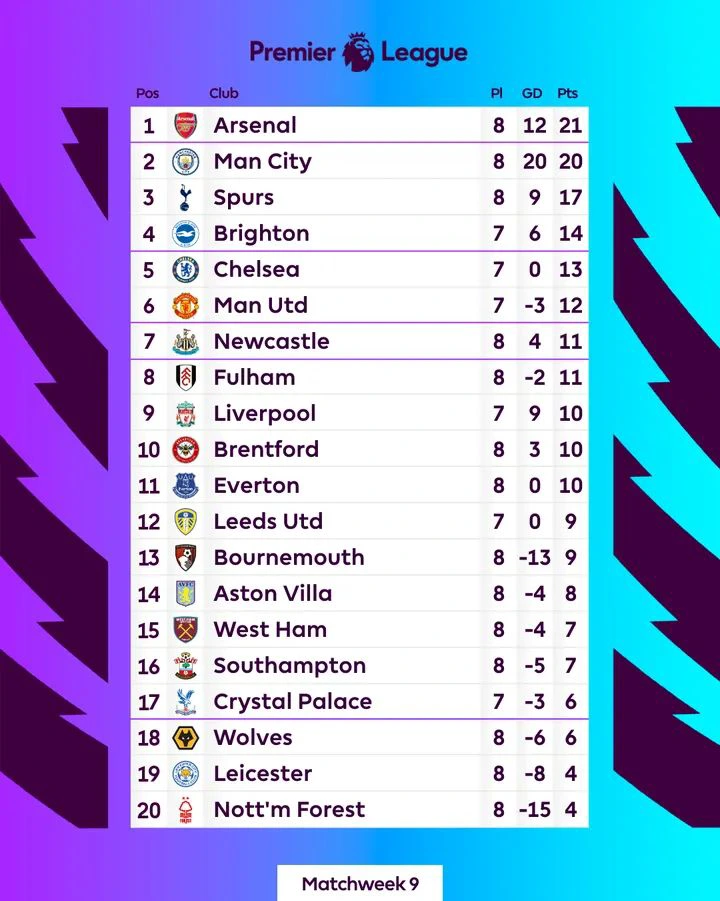 Ahead of this weekend's games, we will be reviewing the EPL table and possible changes that could occur in the top 5 . Manchester City, who are currently in 2nd place behind Arsenal, could go above the league leaders, who will be taking on Merseyside club Liverpool tomorrow.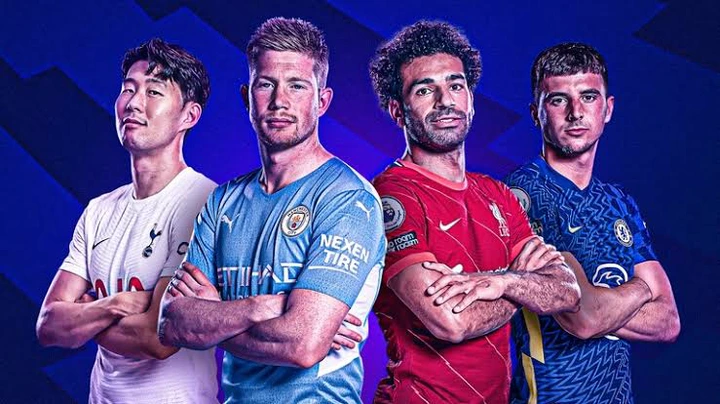 Manchester City are the only unbeaten team in the league and will be taking on Southampton today at the Etihad stadium. City will go into that game with the goal of clinching the league top spot, and I expect it to be a breeze for the Citizens against 16th-place Southampton.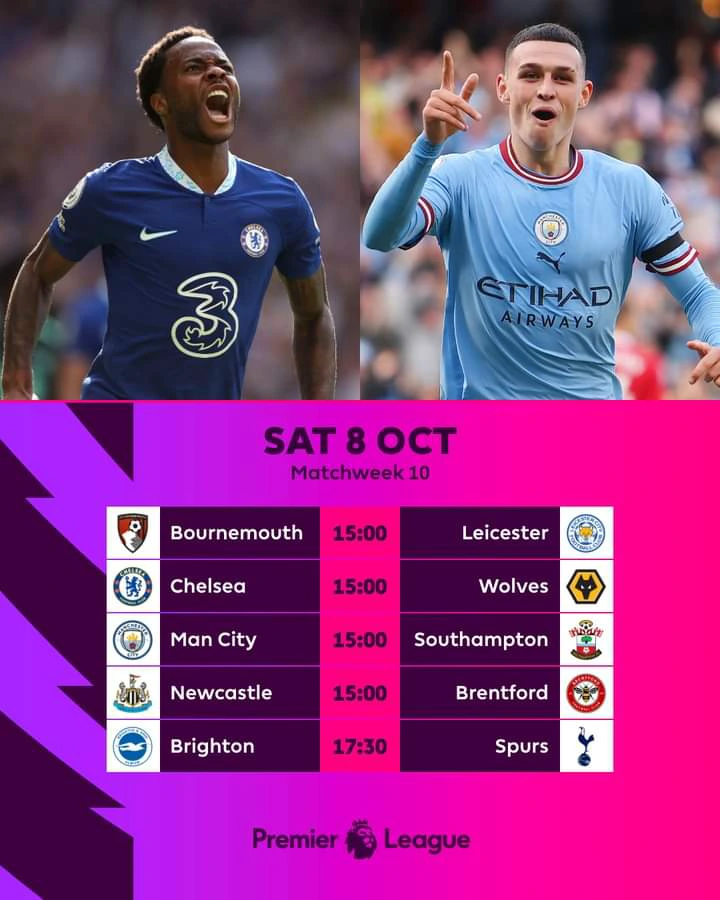 Two other fixtures today that could cause a change in the EPL table are the match between Chelsea and Wolves and the match between Brighton and Tottenham Hotspur. Chelsea will be looking forward to building upon their last two games' wins and trying to defeat Wolves. But it might not be an easy trip for Chelsea as Wolves will also be hoping to turn the tides around following their bad performances that led to the club sacking their manager. If Chelsea defeat Wolves, they will move up to fourth place if Tottenham Hotspur defeat in-form Brighton. The match between Tottenham Hotspur and Brighton might actually be the toughest match of today, and Spurs will find it difficult to win against them. The Spurs haven't won any games in their last two games in all competition. Should Brighton eventually cause an upset against Spurs, they will move up to 3rd place, leapfrogging Tottenham Hotspur.
Finally, Liverpool could move into the top 5 of the EPL standings this week if they defeat Arsenal on Sunday and Manchester United lose to Everton.