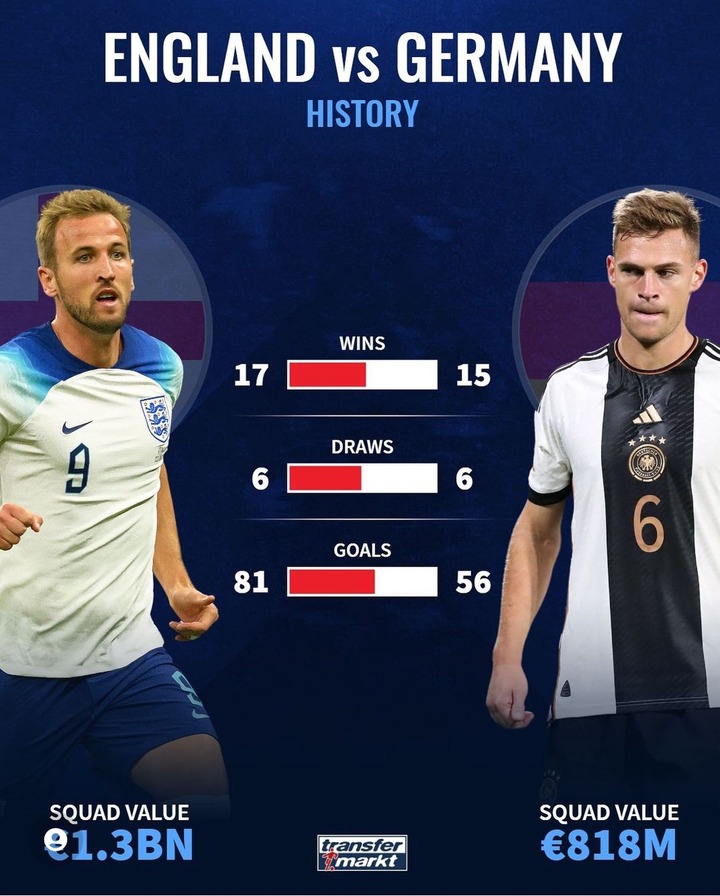 England would be playing against Germany in their next UEFA nations league fixture. The three lions have one of the worst record in the tournament this year and have been relegated after they lost their last game. England has won Germany 17 times in the football history and have also scored 86 goals against the Germans. The history between both Germany and England is too competitive. Germany are currently doing better than England in the UEFA nations league. The image below depicts a team of best English and German players who would be participating in the fixture.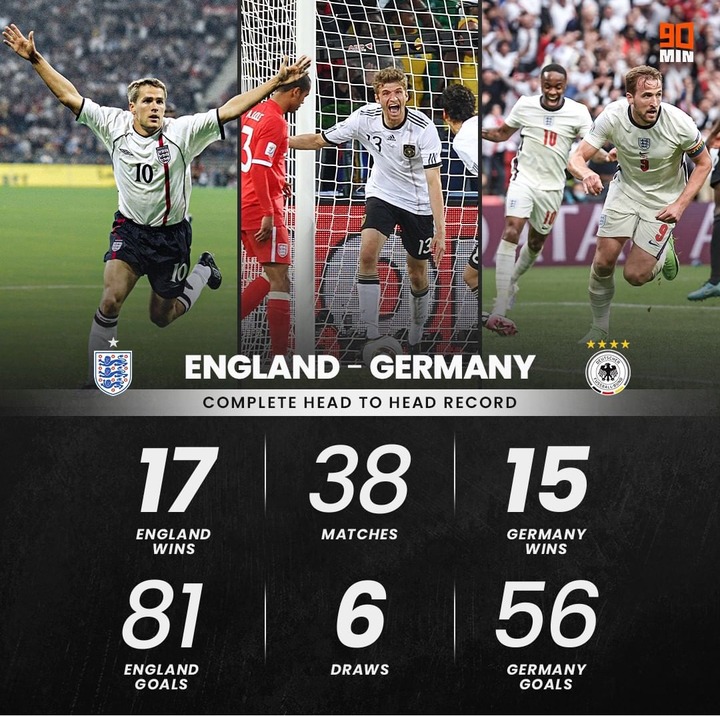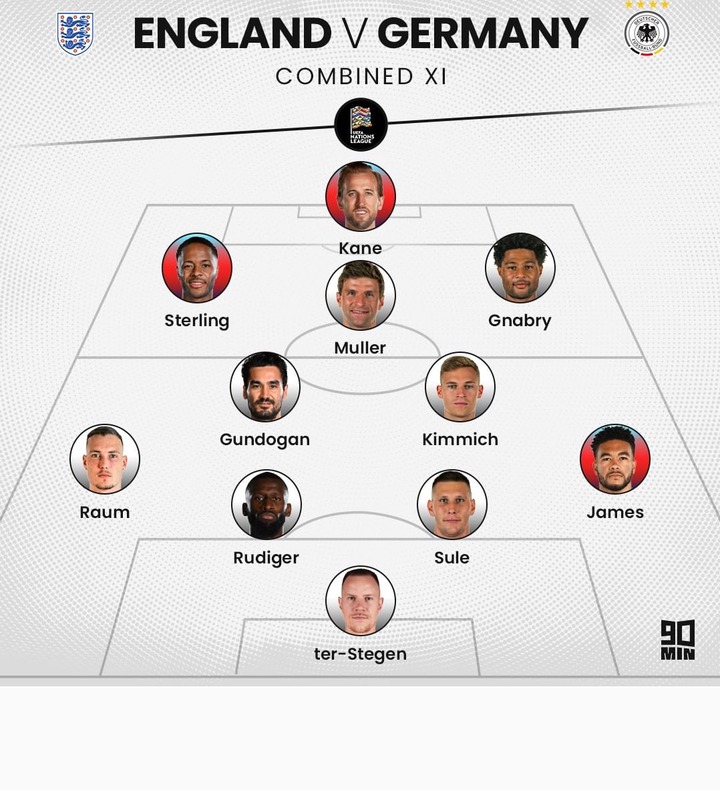 England And Germany Combined Xi Players Ahead Of The UEFA Nations League Fixture.
Goalkeeper: Ter Stegen.
Defenders: Raum, A. Rudiger, N. Sule and R. James.
Midfielders: J. Kimmich, Ikay Gundogan and Muller.
Forwards: Raheem Sterling, Serge Gnabry and Harry Kane.
It is the German players who dominated the combined team, they have eight players, while England has three players in the team. Based on the current form, it is obvious that the German national team has the better chance of securing all three points. However, both teams would also be participating in the FIFA world cup and it would make a lot of sense for both teams to test their squad strength in this fixture.