The shift in formations is the most noticeable alteration I have observed at Chelsea since Graham Potter took over as the club's manager after Thomas Tuchel was let go.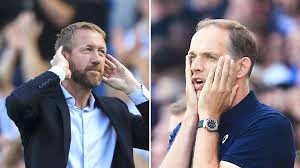 Tuchel, who was dismissed from his position as manager of the Blues a month ago, left Stamford Bridge as someone who is still held in high regard by the majority of the club's supporters. The fact that this is a fast-paced sport, though, means that supporters are now behind their new head coach 100 percent.
Potter departed Brighton to take on what would become his most significant assignment to date, which has thus far gotten off to a winning start with five victories and one draw out of six matches played. In the following round of Premier League action, his team will be away to
Brentford
on Wednesday evening.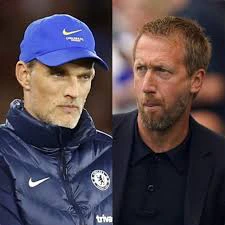 The contrasts between Tuchel and Potter in their playing styles at Chelsea: "I don't think the style of play is very dissimilar." I believe that both of the managers want to have complete control of the ball and the games. In many respects, I do not see a significant gap between the two.
What has changed the most is that he (Potter) is more versatile in the way that he approaches the systems and the way that he shapes each game. That is the most significant shift that I have noticed so far."
Fans of Chelsea under Potter have witnessed a back-three formation on occasion, which is similar to how the team played under the previous manager; nevertheless, there is little question that this style is significantly more difficult to predict throughout the full match.
The Blues are adaptable in their system, which frequently takes on a very different appearance depending on whether or not they have possession of the ball. Very early on, Potter demonstrated his innovative way of thinking when he experimented with playing Sterling in a hybrid wing-back position.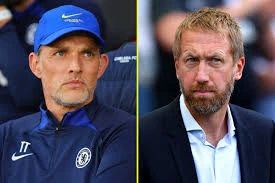 It feels like this new-look Chelsea team is aiming to be more progressive with their passing, which is another aspect of their play that is just as unexpected as their line-ups and formations. It's been so encouraging to see the Blues get their defensive game back on track as well. Kepa Arrizabalaga, who is in excellent form as a goalkeeper, has recorded four consecutive clean sheets.