Arsenal 3-1 Tottenham
No one thinks Arsenal will stay at the top of the Premier League for long, but no one cared too much about the title on a beautiful, crisp autumn day at The Emirates in front of a full house of deliriously happy fans revelling in a stunning, upbeat start to the season and the rout of their North London rivals.
This was a sweet moment that Arsenal could enjoy on its own. We're so used to Arsenal's mental and physical fragility that many people thought Antonio Conte's Tottenham would burst Arsenal's idealistic, elegant start to the season. That didn't take place.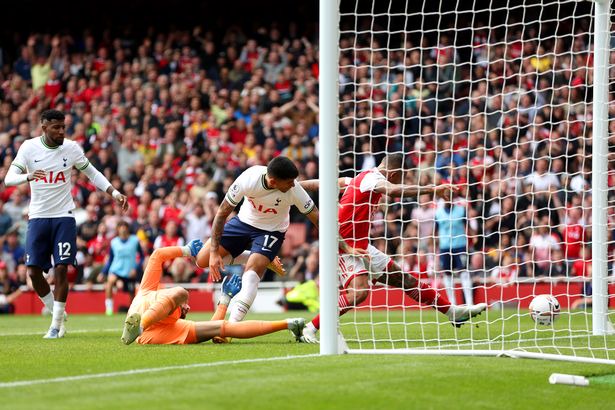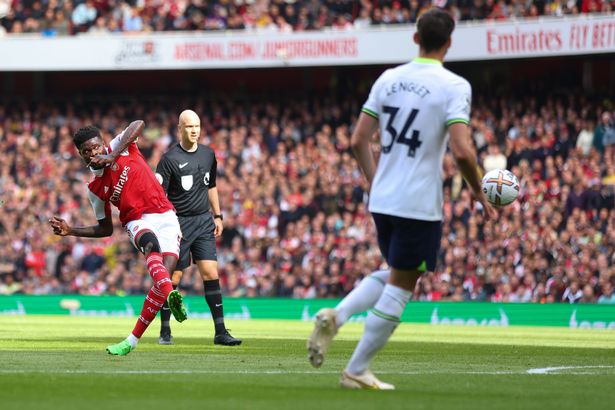 It was Tottenham Hotspur who fell apart, not Arsenal. This was Arsenal manager Mikel Arteta and his team's first win of the season versus another member of the so-called Big Six teams. Although everyone believes Manchester City will win the league, this victory was a statement victory for Arsenal. Arsenal keeps succeeding despite the challenges that are thrown in front of them, and the way in which they are succeeding is really stunning to witness.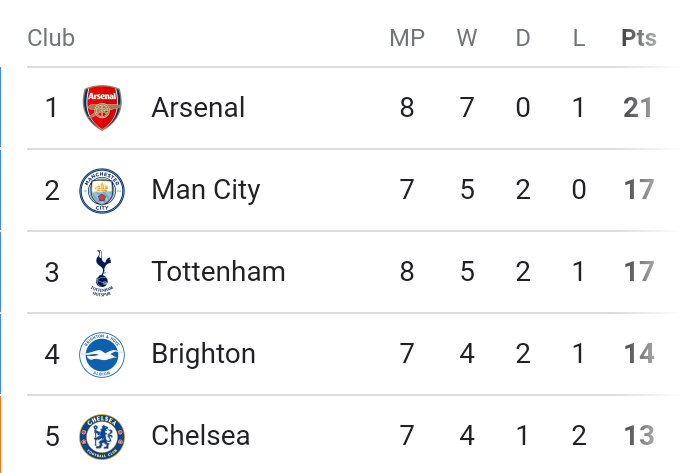 Liverpool 3-3 Brighton
Roberto De Zerbi, the new manager of Brighton, could not have asked for a more spectacular introduction to life in England, but he shouldn't anticipate that every Premier League defence would be as forgiving as Liverpool's.
The Seagulls' hero, Leandro Trossard, scored a stunning hat-trick, the first by an opponent at Anfield since Andriy Arshavin of Arsenal in 2009, but Liverpool supporters will be more alarmed by the mistakes made by their own squad.
Alexander-Arnold failed to handle a chest clearing, allowing Welbeck to score.
Brighton's football was great from there. Welbeck sent a cross to Solly March, who passed to Trossard, who scored with his left foot.
Liverpool hadn't lost at Anfield in 19 months. Brighton's Pervis Estupinan's unnecessary timewasting during a toss altered momentum.
Mo Salah was denied by Robert Sanchez, but he stayed onside to set up Roberto Firmino's goal.