The majority of Chelsea players are now away from the club preparing to play for their respective countries in the fast approaching World Cup 2022 in Qatar.
Apart from the likes of Manchester United and Manchester City, the London Club appear to be the next in terms of having high number of players to feature in the global tournament.
However, while these players are away in the Middle East Country, there are some other players of the club who will be available at the club for light trainings and other clubs activities.
This is especially considering the Warm Weather training in Abu Dhabi and below are some of the team players who will be available, as their countries didn't call them up while the others' countries national teams didn't qualify for the competition: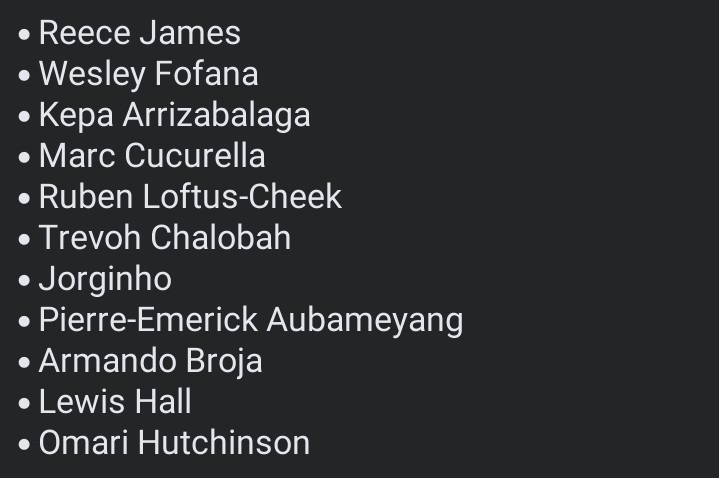 The first team injured players like Reece James and Wesley Fofana will there majorly for their rehabilitation while the others will be there for other purposes.