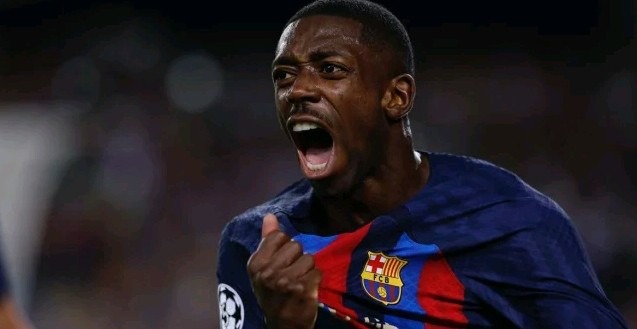 According to reports, Chelsea now have the chance to capture Barcelona striker Ousmane Dembele for a discounted price before the upcoming January transfer window.
The winger for France's national team had already agreed to an extension of his contract at Camp Nou in the summer, despite heavy rumored interest in him from Chelsea and Paris Saint-Germain.
With his front line struggling despite the additions of Raheem Sterling and Pierre Emerick-Aubameyang on deadline day, new manager Graham Potter is expected to turn to the transfer market for reinforcements.
Dembele would reportedly have a reduced £43 million release clause for just a two-month timeframe, meaning Chelsea would need to move swiftly if they wanted to sign the Frenchman, according to a report from the Spanish news site Marca.
Dembele might be made available to suitors between June and July 2023 for a discounted price before his release clause doubles on August 1 as the Barca club gets ready to start contract renewal talks with the forward.