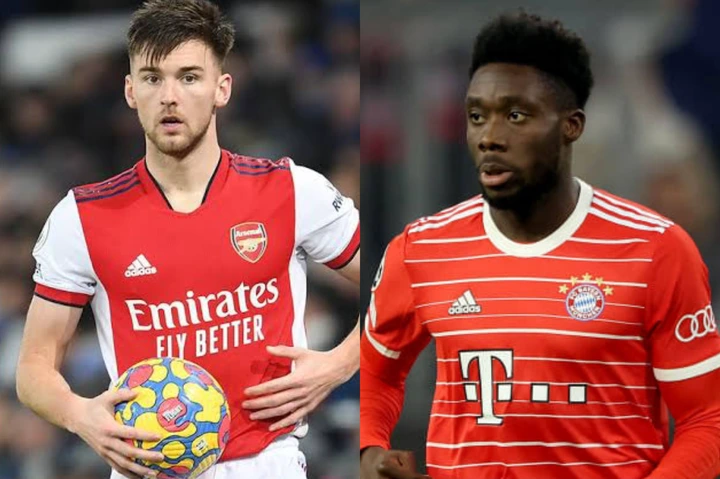 The full-back revolution has not been limited to the pitch's right side. However, that is where many of the tagged revolutionaries show off their skills.
Being deployed at left back used to be an insult; if you went down to your local playing fields on a Saturday evening, you'd probably see the worst player on the team try to impress. Nobody wanted to be in that position.
However, the sport's rapid evolution in the twenty-first century has transformed the left-back position into a desirable one. It's an extremely demanding role, with modern-day tactical enthusiasts doing everything they can to complicate it.
But their efforts have resulted in a new breed of left back, and we now have a plethora of stars in that position.
Here are the five best left-backs in the world right now.
1. Kieran Tierney (Arsenal):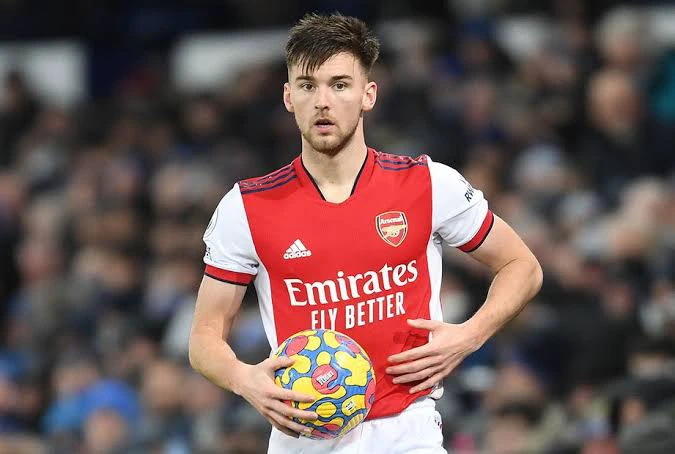 Injuries have hampered Kieran Tierney's time at Arsenal, but there's no doubt that when he's fit and firing, he's one of the world's best left backs.
Under Mikel Arteta, the flying Scotsman was Arsenal's primary creative source until the Gunners evolved their work in the final third.
Tierney remains a powerful athlete who enjoys marauding up and down the left flank despite his injury woes. The Scot is a strong overlapper with the ability to deliver a variety of crosses into the box. His output in north London hasn't been spectacular, but his effectiveness has been noticeable.
2. Oleksandr Zinchenko: After being underappreciated for so long, it feels like Oleksandr Zinchenko is finally getting the recognition he deserves. The Ukraine international plays midfield for his country, but the vast majority of fans regard Zinchenko as the prototypical Pep Guardiola inverted full-back.
At the Etihad, he performed such a significant task to an incredibly high standard, and he was an unsung hero in City's four Premier League title wins.
Zinchenko's arrival at Arsenal has arguably thrust him into the spotlight, and his impact in north London has been immediate. He's a leader on the field, and many consider him to be one of the best technicians in the game.
3. Ben Chilwell (Chelsea): When Chelsea signed Ben Chilwell from Leicester in 2020, there were concerns about his viability as a £50 million full back. His senior career had started well at the King Power, but the Blues were taking a significant financial risk.
However, he quickly adjusted to life in west London, and his game was elevated after Thomas Tuchel replaced Frank Lampard as Chelsea manager in January 2021.
4. Alphonso Davies (Bayern Munich):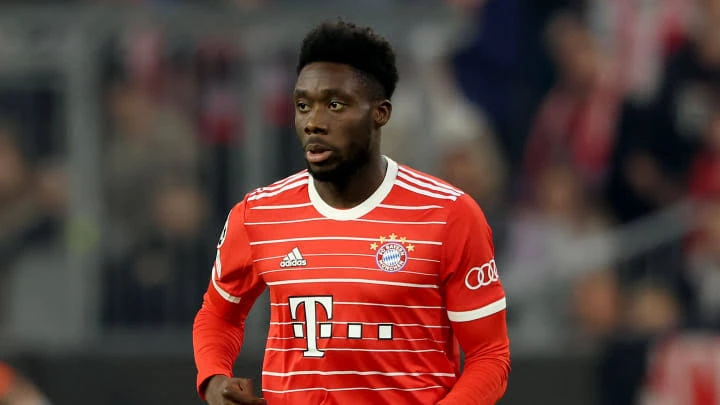 As Bayern Munich was crowned European champions in 2020, Alphonso Davies was on top of the world, with many considering the likeable Canadian to be the best left back in the world.
Davies' meteoric rise, however, came to a halt earlier this year when he was diagnosed with myocarditis as a result of COVID-19 complications. He's back now, though, and he's determined to reclaim his position as the world's best left back.
5. Andy Robertson (Liverpool): Robertson was signed from Hull City for a small fee in 2017 and has since established himself as a key player in a team that has won the Premier League and the Champions League in the last three years.