Arsenal are currently on top of the premier league table but they could easily go down in the month of October as they have tough fixtures against Tottenham And Manchester city. Despite the fact that Arteta have built a squad capable of competing for the Premier league title, there is need for Arsenalto strengthen their squad in the January transfer window. This is because of injuries and fatigue due to too many fixtures including world cup. However, we'll discuss about three positions Arsenal could strengthen in the Winter transfer window.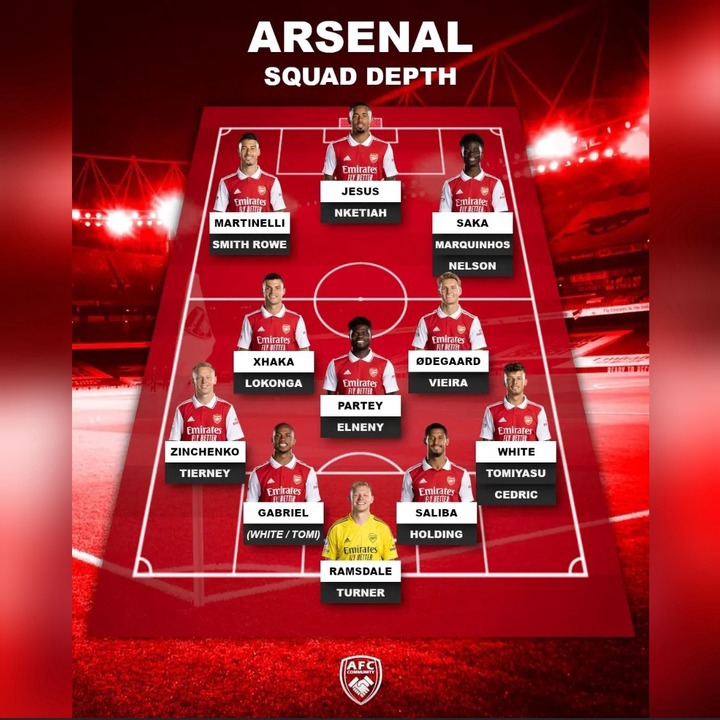 1. Defensive midfield.
Thomas Partey was injured once more in the friendly game against Brazil. Since Partey arrived at Arsenal, he has faced one injury or the other and it would make a lot of sense for Arsenal to bring in one more defensive midfielder ahead of the busy fixtures. It could be a teenager who could serve for a temporary purpose in this season and then he could be loaned out to acquire more experience.
2. Right-back.
Arsenal allowed Hector Bellerin to join Barcelona as a free agent in the 2022 summer transfer window. The Gunners failed to sign his replacement but could do so in the winter transfer window. There is need for them to bring in a better replacement as this could bolster their squad and give them better chances of winning the Premier league.
3. Left Winger.
Gabriel Martinelli is the only proper left winger in Arsenal's squad. However, Smith Rowe could also play in that position and offensive midfield position. Mikel Arteta would need to find another Left Winger in the winter transfer window. This would help to give Martinelli more rest and also play Smith Rowe in his natural position in the midfield.